At Edgewood, we are committed to private ownership of companies and the flexibility that it provides management to develop a business to its full potential.
Services We Offer
The family-nature of our firm affords us the freedom to offer services over and above those of a traditional private equity investor.
In addition to our traditional investment activity, we are able to provide the following expertise and capabilities to companies on a fee-for-service basis or as an investment partner:
Sourcing Deals
Edgewood utilizes its extensive industry experience and network to source transactions. If a transaction requires a financial or strategic partner, we pre-screen transactions for our partners based on input from and working knowledge of those partners.
Due Diligence and Valuation
We undertake rigorous due diligence on all of our projects. To the extent we enlist the help of partners, we use our significant industry experience to help them gain an understanding of the businesses and opportunities.
Investing
Edgewood has partnered with strategic and financial investors on a number of transactions that exceed $800 million per transaction and typically invests between $10 million and $50 million in single transaction. Edgewood has a long and successful history of partnering with other companies, whether financial or strategic.
Board and Operational Roles
Edgewood will actively support a company and/or fund after an investment with ongoing advice at the Board, executive and/or advisory levels.
Edgewood will also provide management services to private or public-sector owners who require our specialized experience.
Global Deal Experience
Edgewood executives have broad global experience executing transactions on all major continents, with direct and affiliate offices located worldwide.
Market Research
Edgewood executives perform market research in areas where we have unique experience and expertise on behalf of clients including large oil refiners and multi-billion dollar AUM private equity firms.
Case Study: Ridley Terminals Inc.
Overview
Ridley Terminals Inc. (RTI) is a bulk commodity terminal that is owned by the Canadian government. Edgewood was hired in 2008 to provide senior management for RTI and assist in turning the company into a profitable and sustainable enterprise. Under Edgewood's management, EBITDA grew from $1.2mm in 2008 to $76.3mm in 2013.
RTI is one of the few terminal points on the West Coast of North America and offers customers reduced sailing time to Asia and an ice-free, natural harbor. RTI's customers are primarily coal mines, refineries, and LPG marketers in northern British Columbia, Alberta and the Powder River Basin.
In 2011, RTI started a $250mm project that increased capacity from its previous capacity of 12mm tonnes to 25mm tonnes per annum.
In 2016, AltaGas broke ground at RTI on Canada's first west coast propane export terminal after a deal concluded under Edgewood's management.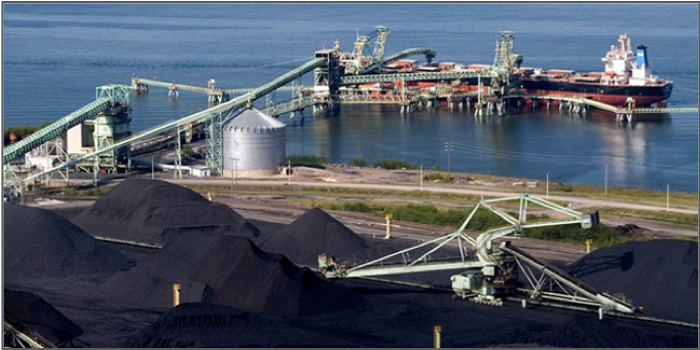 Edgewood Role
Edgewood provided RTI with senior management services and led the terminal's operational turnaround. Under Edgewood's strategic leadership RTI realized increased profitability, sustainability and shareholder profitability.
Through its management role at RTI, Edgewood:
Entered in to new contracts with all customers with higher pricing, longer terms, minimum throughput guarantees and substantial deposits used to finance expansion project
Identified new products and entered into substantive development contracts to add LPG (propane) handling capabilities that diversified revenues and offset a downturn in the coal market
Significantly improved the financial performance: EBITDA increased from $1.2mm in 2008 to $76.3mm in 2013. Cash on the balance sheet increased from $500k to $107M.
Developed and managed expansion project: Identified and directed over $250M in upgrades and expansion of services to overcome 30 years of under-investment and modernize the facility.  The $250M was financed entirely from net earnings and without added contributions from the Government of Canada, who remains the exclusive shareholder.
Negotiated a new 7-year agreement with the union
Secured a long-term lease from the Port Authority with option for additional land and water lots to increase capacity to as much as 60mm tonnes
Negotiated a long-term agreement with First Nations
Increased productivity and efficiency in many areas of operations
RTI Financial Performance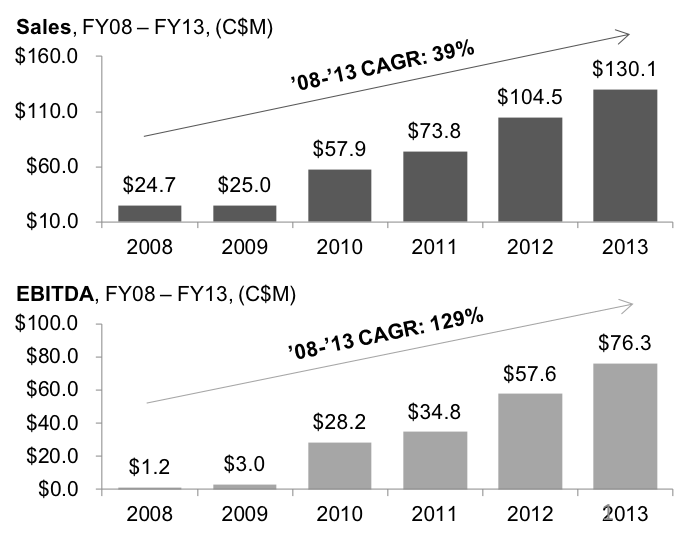 If you have a company or an investment opportunity that you think might be of interest to Edgewood, please send an e-mail to [email protected].